I stumbled on Kitchen Litho and had to try it
I love Émilie Aizier's attitude and inventiveness
website here
so I cleaned off the press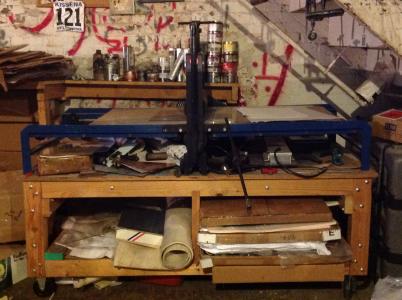 and took a crack at it
I was more interested in experiementing than in a final image
so I used lots of different drawing media
litho crayon, Sharpie, oil pastel, pencil and paint marker
here's alink to the prints
I had issues because I thought the cola could be reused many times
but after it reacted with the aluminum once it was finished.
It took a bit to realize that and I switched to white vinegar which can be reused.
This is such a cool technique,
I bought the hand book
can't wait til it arrives!
I plan on additional expermenting and doing some more realized mulitplate prints