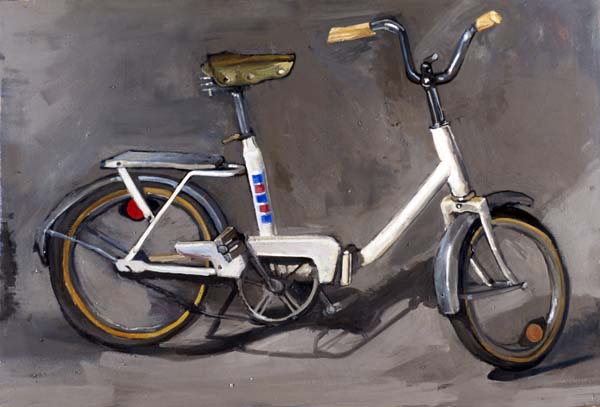 Come celebrate!
6-9pm, Thursday May 27, 2021 
Followed by a week long pop up show, May 28th - June 4th!
52 Bridge St. Brooklyn.
In 1996, a white folding bike in front of the shop on Smith Street.
So cute I bought it on the spot and rode it across the Brooklyn Bridge.
Just like that cycling became transportation.
So awesome and my bike so beautiful I painted pictures of it,
met more people who were cycling and painted their bikes.
I love how each bike becomes unique yet they're a universal positive symbol of independence.
Two and a half decades later - bikes and cycling are just as inspiring.
Thank you TAWCS for hosting!