Beautiful day for a bike ride!
I went with my buddies up to Piemont on one of the Rapha Women's Training rides
on the way back downtown Jenn and I stopped at this piece on the West Side Bike Path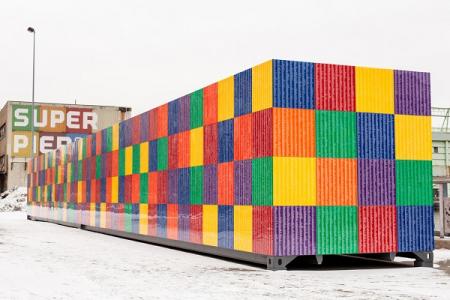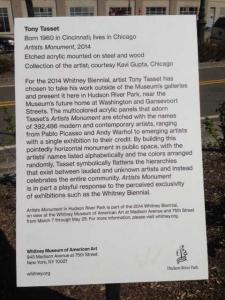 Tony Tasset's 2014 Whitney Biennial Piece Is a Monument with 392,485 Artists' Names.
The statement says that the piece "flattens the hierarchies that exist between lauded and unknown artists and instead celebrates the entire community. 
Artist's Monument is in part a playful response to the percieved exclusivity of  exhibitions such as the Whitney Biennial."

I gotta say that I have mixed feelings about the piece. 
Art about the artworld generally turns me off.
but it was delightful to see both me and Jenn Dierdorf represented!