Upcoming Events                                      
 Brrrrrr... It's cold outside!! I'm taking a break from selling outside on cold weekends.  I love and want to be at the flea market, so if the weekends are warmer than 40 degrees I may be at the Chelsea Flea on 25th St. between 6th ave and B'way from 9 'til 4 
I'll post here if I'll be at the market and also on
instagram
Starting April 3rd weekend I'll be back at the Brooklyn Flea for the season!!!!  
Saturdays @ Kent Ave. and N6th in Williamsburg  Sundays in Dumbo at the Manhattan Bridge archway, Anchorage Place, and the Pearl St. Triangle. Both Days 10-5. I can't wait!!  
November 6th & 7th, 2021 The Philly Bike Expo!
  other places to see my work in person a large selection of prints at
Fishs Eddy
889 Broadway at 19th Street
Manhattan NYC
Monday-Thursday 9am - 9pm Friday-Saturday 9am - 10pm Sunday 10am - 8pm   Prints and knick knacks at 
Collier West  at 277a Atlantic Ave. in Brooklyn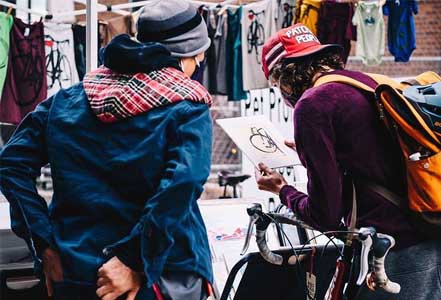 Photo 
Nina Westervelt