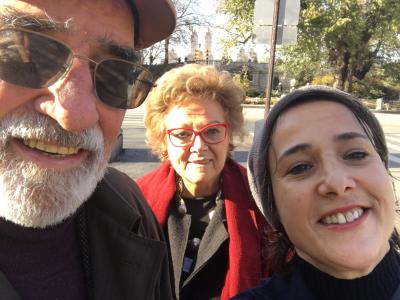 It was a beautiful day in NYC when my folks and I hit the museums.
We saw Modigliani at the Jewish Museum
the excellent show was mostly early work and drawings
it was cool to see the progression of his work 
also to think of it within what was happening at the time
both politically and within the arts.
we strolled down to the Met and took in the amazing Michelangelo show
how cool to see inperson, drawings I have seen in reproduction forever.
looking forward to seeing the show again
and also the Hockney show, there is so much good stuff at the Met Museum right now
and this weird painting!