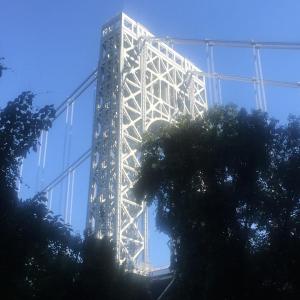 me and Pit, my very good friend and best riding buddy
jumped on our bikes and headed North.
Wonderful ride, up the West Side Bike Path over the GWB , River Road and up to Nyack for a snack
then back.
Perfect!
I only took the bridge picture today,
so here we are a couple weeks ago
doing the same thing!