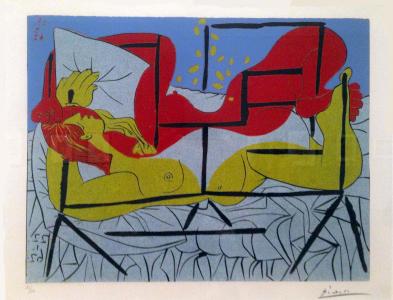 A short walk around the Met today
gave me a good take away
in my favorite gallery to the left at the top of the stairs
where they have cool prints and drawings
there was a Picasso lino cut
printed in color on black.

I have seen his lino cuts on black
they are always intriquing
the paper comes through hard to make lines
and also mixes with the color interestingly.

I have never seen a multi color one before
and want to try something similar with a screenprint.
it might take a while to get there
a seed got planted in my brain.